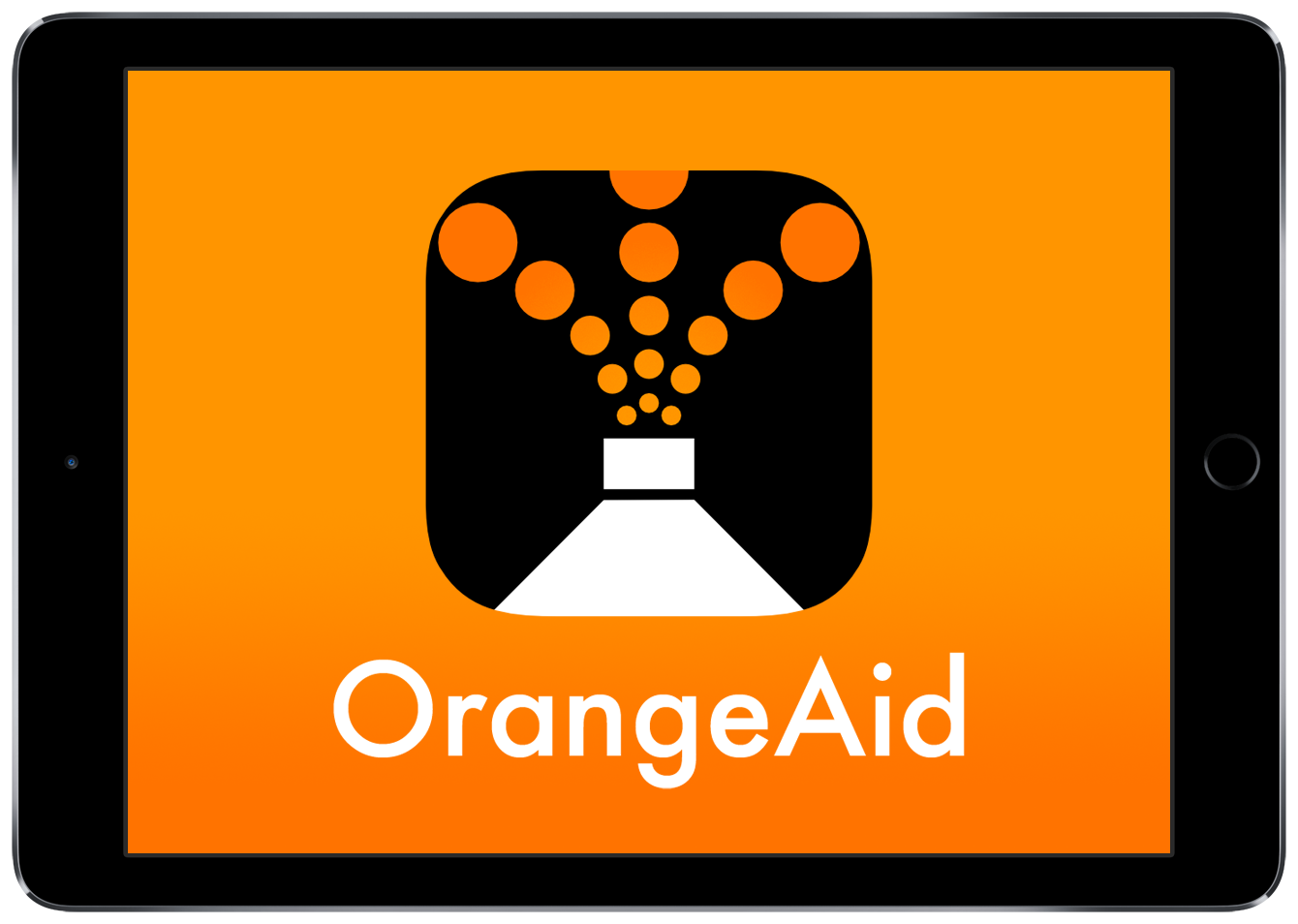 OrangeAid is a MIDI controller app for Reason and Reason Essentials, giving you seamless integration with all your favorite Rack devices.
Whether you're tweaking away in search of that new synth lead, making beats, recording or performing OrangeAid is ready to help.
Features
Create Layouts
Create your own layouts to control your Rack devices, song files and play instruments the way you want, all from within the app.
You can use multiple layouts per device too. For example, you could create several layouts for different sections of SubTractor to use while designing patches, and a separate layout just for performance controls.
Choose How to Control…
Adding and editing controls is all done live in the app. A single tap switches in and out of the editor, so you can set up your controls and try them out straight away.
…and What to Control
Parameter mapping is a breeze with OrangeAid. Just browse the built-in lists and tap to map!
There's Undo & Redo too, so feel free to experiment with different combinations of controls and mappings.
Control Your Rack
OrangeAid can follow the Master Keyboard input in Reason, so when you change tracks in the Sequencer, your rack layouts automatically change to match the new device.
You can also use Reason's surface locking to stay focused on a specific instrument or effect.
Control Your Song
Use layouts for your Reason song files to control tempo, click, loop settings, create new overdubs & alternative takes and so on.
There are handy Transport controls too.
Keyboard & Pads

Use the MIDI keyboard and Drum Pads to play your Instruments.
As well as standard MIDI note mappings, you can assign pads to device-specific note mappings for supported devices, such as Redrum and Dr. Octo Rex.
Transport, Track & Patch
These controls are always available, no matter which type of layout you're using.
OrangeAid + Reason
OrangeAid is designed to take full advantage of Propellerhead Software's Remote technology for complete, two-way communication with Reason.
You can set OrangeAid to be Reason's Master Keyboard, or use it alongside your existing MIDI keyboard and control surfaces.
Connect to Reason via Wi-Fi, MIDI over Bluetooth LE, or use a wired connection via a class-compliant MIDI interface for iOS.
Supported Devices
The Essentials
OrangeAid comes with support for all the devices included in Reason Essentials including Redrum, SubTractor, Dr. Octo Rex, Scream 4, RV7000 and so on.
Rack Extensions
The following Rack Extensions are also included, with more to come in future updates:
Audiomatic Retro Transformer
A-List Acoustic Guitarist
A-List Classic Drummer
A-List Electric Guitarist – Pop Chords
A-List Electric Guitarist – Power Chords
A-List Power Drummer
A-List Studio Drummer
Parsec Spectral Synthesizer
Polar Dual Pitch Shifter
Pulsar Dual LFO
PX7 FM Synthesizer
Radical Keys
Radical Piano
Rotor Rotary Speaker
Softube Amp
Softube Bass Amp
Synchronous Effect Modulator
Pro Upgrade
For owners of the full version of Reason, the OrangeAid Pro Upgrade adds support for all the extra built-in Instruments, Effects and Utilities, as well as the new Players in Reason 9.
---
Requirements
Compatible with iPad 2 or later and iPad mini or later. Requires iOS 7 or later.
Requires Reason 6.5 or later, or Reason Essentials 1.5 or later, with the accompanying OrangeAid Remote Codec installed.
Wi-Fi connection to a Windows PC requires third-party software that supports RTP-MIDI.
MIDI over Bluetooth LE requires a compatible iPad running iOS 8 or later, and a compatible Mac running OS X Yosemite v10.10. or later.
Wired connections require MIDI interfaces that support SysEx.
---
Find Out About Updates
There are many new features and improvements in the pipeline, as well as on-going Rack Extension support. Don't miss a thing!
Subscribe to the Newsletter
No spam. Your email address will only be used to send the newsletter, and you can unsubscribe whenever you like.
Twitter
---
Reason, Reason Essentials and Remote are trademarks of Propellerhead Software AB. References or use of logos or trademarks do not necessarily constitute or imply an endorsement or recommendation by Propellerhead Software.
Apple, the Apple logo, iPad, iPad mini and Mac are trademarks of Apple Inc., registered in the U.S. and other countries. App Store is a service mark of Apple Inc.
IOS is a trademark or registered trademark of Cisco in the U.S. and other countries and is used under license.
Windows is either a registered trademark or trademark of Microsoft Corporation in the United States and/or other countries.
---